All-new Peugeot 5008 SUV
from £29,350
£319 per month
Order your new PEUGEOT* & receive 2 Scheduled Services For £99!
A NEW WAY OF THINKING - FREEDOM REINVENTED
The all-new Peugeot 5008 SUV makes an instant impact with a sharp exterior design with details including LED daytime running lights, chrome accents and stylish alloy wheels feature at all levels on this stylish seven-seater SUV. This Practical seven-seater SUV has been redesigned from the ground up, whether alone or with passengers the all-new Peugeot 5008 SUV offers a unique and comfortable experience.
The all-new Peugeot 5008 SUV features a opening panoramic glass roof* which floods the interior with beautiful natural light. You can also customise your interior ambience with PEUGEOT i-Cockpit®* Amplify and enjoy the premium HI-FI system by Focal®.
The Peugeot i-Cockpit® has a 12.3" digital instrument panel, 8.0" capacitive touchscreen a compact multifunction steering wheel and electric impulse automatic gearbox control** offer a unique driving experience. The 12.3" digital instrument panel is fully customisable, the display is also positioned above the steering wheel, closer to the road which increases safety. The compact multifunction steering wheel has been designed to increase driving pleasure and agility, it's compact dimensions make light work of manoeuvres. Finally, the 8" capacitive touchscreen with multi-touch technology is angled towards the driver for increased comfort.
With 7 individual seats, the all-new Peugeot 5008 SUV can be configured in a way to perfectly meet your everyday, with removable seats in row three and flat folding front passenger seat help to increase practicality event further.
The chassis, body and equipment have all been streamlined to optimise pleasure and efficiency. Combined with high performance multi award-winning PureTech 3 cylinder petrol and BlueHDi engines and the new EAT6 automatic gearbox, Peugeot signals the arrival of a new era of high-performance SUVs.
The all-new Peugeot 5008 also has an ingenious Smart Electric Tailgate* all it takes to open and close the tailgate is a swift foot motion under the bumper to activate it. Featuring class-leading levels of advanced driver assistance systems, all-new Peugeot 5008 SUV Allure versions and upwards benefit from a host of systems designed to assist the driver on the open road. These systems include Active Blind Spot Detection which alerts the driver to an obstacle via an LED in the mirrors as well as applying a trajectory correction to the steering should the driver not notice an obstacle. Other standard assistance systems from Allure upwards include Active Lane Keeping Assistance, Advanced Driver Attention Alert and PEUGEOT Smartbeam Assistance. In addition, all-new Peugeot Connect SOS and Assistance. A vehicle locating communication unit, should he airbags deploy, it locates the vehicle precisely and triggers the sending of the appropriate emergency services for a rapid response.
For a more relaxed drive, enjoy the benefits of the ACC Stop* system, this adaptive cruise control function, regulates the vehicles speed as well as maintaining a set distance between the car in front, requiring fewer driver inputs. The system automatically uses both the brakes and engine braking to regulate the distance behind the car in front, bringing the car to complete stop if necessary.
*only available on selected trim levels **Automatic Transmission Only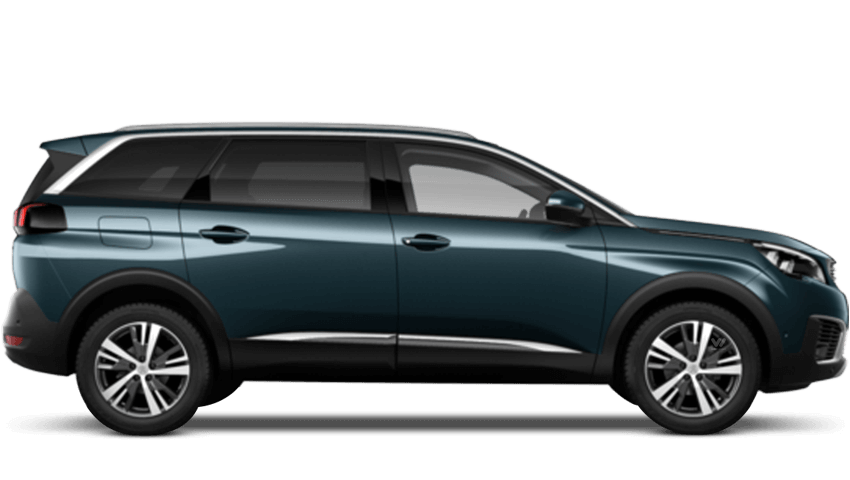 Two Scheduled Services for £99 offer T&Cs: 1. The Peugeot £99 Service Offer is inclusive of VAT and available on any new retail and business vehicle ordered from 03rd July – 30th September 2018.Excludes employee sales and all Fleet sales including Free2Move Lease and Motability. Not available with Just Add Fuel® finance package. Excludes PEUGEOT iOn; 108 Access & Active; all-new 508, all-new Rifter & Light Commercial vehicles. At participating dealers only. 2 . The Peugeot £99 Service Offer is available at participating dealers only, full list of participating dealers is available on request from the Administrator. 3 . The Service Plan remains with the Vehicle and therefore will transfer to any subsequent owners of the Vehicle. It is not transferable to another vehicle, whether owned by you or anyone else. 4 . The Service Plan covers a maximum of 2 services only, and will expire when two scheduled services have been completed or at 24 months whichever comes soonest 5 Any service claimed must relate to the Vehicle described in the customer contract. The Vehicle must be serviced in accordance with PEUGEOT Motor Company guidelines and should be carried out at by an PEUGEOT Authorised Repairer in the United Kingdom. If you do not follow these servicing requirements, the Service Plan may be invalidated. To find your nearest PEUGEOT Authorised Repairer please visit: www.peugeot.co.uk 6 . Items requiring replacement or repair due to wear and tear or misuse are not covered by the Service Plan. 7. You are advised to keep your customer contract in the Vehicle, as you will be required to show it to the PEUGEOT Authorised Repairer when arranging for the Vehicle to be serviced. If anything is unclear, or if you have any questions please contact the Administrator 8. This Service Plan is designed to cover vehicles built to PEUGEOT Motor Company original specification. If your Vehicle has been modified with any non-manufacturer supplied parts or any non-approved aftermarket tuning or performance enhancement, PEUGEOT Motor Company hereby reserves the right to decline any claim that may occur due to the fitment or failure of a modified part which would otherwise be covered by the Service Plan. Cosmetic modifications are acceptable providing they are to an identical size and specification as PEUGEOT Motor Company equivalent – you may need to advise your Vehicle insurer of these changes. 9. The Dealer's obligations in relation to the Service Plan and these terms and conditions will cease once the Service Plan period expires. 10. Nothing in these terms and conditions will reduce your statutory rights relating to faulty or misrepresented goods. 11. This Service Plan shall be construed in accordance with the laws of England and Wales and the parties irrevocably submit to the non-exclusive jurisdiction of the courts of England and Wales to settle any disputes which may arise out of or in connection with this Service Plan. 12 . The Service Plan is administered by the Administrator and any claims and correspondence should be forwarded to them directly. The Administrator is EMaC Limited (Company Number 3158541) of EMaC House, Southmere Court, Electra Way, Crewe, CW1 6GU. 13. PEUGEOT Motor Company means the manufacturer of the Vehicle, PEUGEOT Motor Company, Pinley House, 2 Sunbeam Way, Coventry, West Midlands, CV3 1ND a company incorporated in England and Wales (Company No. 03158541) 14. "Authorised Repairer" means a motor vehicle repairer located in the United Kingdom which is party to an authorised repairer agreement with Peugeot Motor Company