Fiat Fullback
from £32,993
Fullback, having fun is hard work too.
Welcome the aggressive and muscular yet sleek and elegant pick up with personality from Fiat. With distinctive swage lines along the flanks along with the sweeping shape of the front and rear lamps help fully integrate the load bed as part of the vehicle's overall design. The Fiat Fullback come with smart 16-inch alloy wheels as standard on the SX while the profile of the LX model is enhanced with 17-inch alloy wheels and substantial, body-coloured wheel arch protectors. Visit one of our Fiat Centres in Ashington, Newcastle, Silverlink & Sunderland today to view the fantastic new Fiat Fullback!
Rugged, practical and reliable down to the finest detail, the Fiat Fullback pick up is exactly what you expect from a work vehicle and much more. Offering you up to one tonne of loading capacity and a 1.52 M long cargo bed. Its overall dimensions (5.2 M long, 1.8 M wide), also make Fiat Fullback the ideal pick up for your everyday lifestyle. Even after work, with a double cabin across the entire Fullback range as standard, meaning after work life with the family is easy too making this a great all round vehicle.
The Fiat Fullback pick up's strength lies in its rugged and flexible chassis and in its more reliable engines which are now more efficient and powerful than ever. Fullback is powered with an all-aluminium engine. It is a 2.4 litre diesel engine and is available in the 150 HP or 180 HP versions, with a towing capacity of up to 3.1 tonnes.
Fullback Pick up is also fitted with both the 6-speed manual transmission and The 5-speed automatic transmission. Fiat also ensures you will get extremely low fuel consumption and co2 emissions with the Fullback. In fact, both versions deliver all the power, torque and efficiency demanded of a pick-up.
Equipped with a wide range of safety devices designed to guarantee maximum protection and safety of the driver and passengers. The Fiat Fullback had reinforced suspensions and bodyshell, Bi-Xenon headlamps and LED daytime running lights for maximum visibility. Plus, the Fullback offers you the hill holder system for starting off easily even on an uphill road.
The Interior of the Fiat Fullback is welcoming and comfortable with ergonomic seats, spacious interiors that are perfectly air conditioned and soundproofed and a driving position with optimal visibility.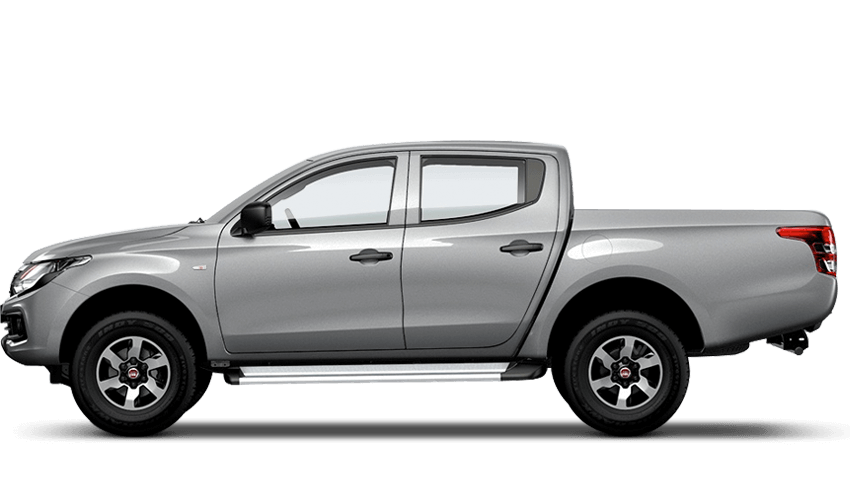 How Much?

Having an understanding of running costs is good idea before buying a new vehicle. We've outlined some essential specifications below:













Model shown for illustration purposes only and subject to availability.